Quality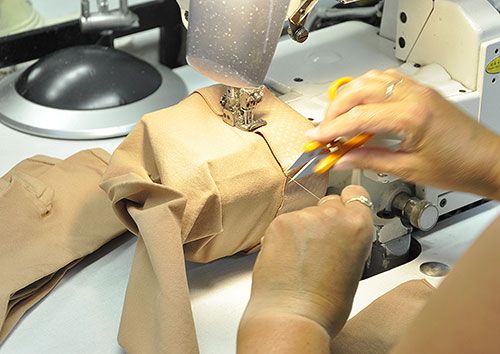 ARIES, a.s. has been producing medical compression products since 1998 and has ever since placed the greatest emphasis on the quality of its products. The company has always regarded high quality and perfect after-sale service its fundamental obligation to customers and also as a mark of expertise in a technically challenging segment.
Internally, we follow the following chapters:
MANUFACTURING – only the highest quality machinery by Merz (Germany), Sangiacomo, and Lonati (Italy) are used in production. We carefully select out input materials from world-class brands such as Zimmermann GmbH or Invista (elastic fibre LYCRA).
 
CONTROL – during the production process, we continuously check individual operations, the results of which are recorded into a uniquely marked document that accompanies the batch all the way to the expedition warehouse.
 
QUALITY – all medical products are subject to random pressure checks at individual points according to RAL-GZ 387 technical standard. Moreover, the accuracy of measured values​is regularly verified by measurements at the Hohenstein Research Institute (Germany). Medical hems are tested in the ITC Zlín and the compatibility of our products with the skin is verified by ÖTI - INSTITUT  FÜR ÖKOLOGIE in Vienna by issuing the OEKO-TEX Standard 100 certificate.
 
COMPLAINTS are recorded in a central database by the Company ID No. of the vendor who accepted the complaint from the customer or by the customer's own address. All complaints are assessed directly by the company, and defects by line serial number are evaluated by the company's Quality Control Department and engineers. Complaints range to a maximum of 0.15% per dispatched goods in a year and are mostly resolved by replacement for a new product.
 
SERVICE – the company employs professionally trained representatives who are in direct contact with doctors, medical stores, and often with end consumers. The company operates a green line in the Czech Republic and Slovakia at (0)800 111595 for any customer questions, comments, and warnings.
ARIES, a.s. is member of:
Association of Manufacturers and Suppliers of Medical Devices
RAL Community
SOTEX GINTEX CZ association
obtained an opinion of the National Institute of Public Health in Prague on the determination of skin irritation in humans (Avicenum 360)