About the Brand Avicenum
Avicenum = products for successful compression therapy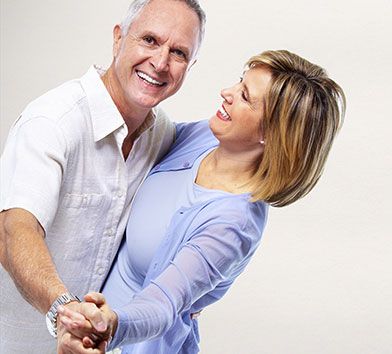 Avicenum is a brand of medical compression stockings for the prevention and treatment of varicose veins and swelling of the legs. The wide range of Avicenum products also includes solutions for the treatment of lymphatic swelling and socks for diabetics. Newly we offer Avicenum FASHION hosiery with mild support pressure to prevent leg swelling and varicose veins. Avicenum belongs to the family of the brands of  ARIES, a.s., a company operating in European markets for over 25 years.
The name Avicenum is not a random word. Avicenna was a Persian physician, who is regarded "the father of modern medicine". The Avicenum brand thus stresses the medical basis of compression used in its products. It expresses the importance of the benefits Avicenum medical compression products bring to their wearers. Top quality and benefits for patients are always first.
What are compression stockings?
Varicose veins affect around 40% of women and 20% of men in developed European countries. This disease of the venous system is a long-term condition that requires lifestyle adjustments and nearly constant treatment. The basis of this treatment is compression therapy.
Compression stockings, popularly also known as stockings against varicose veins, help solve the difficulties associated with all stages of vein damage. They provide relief from small temporary swellings of the ankles to the chronic stage of severe venous insufficiency.
At first glance, modern compression stockings are no different from ordinary ladies' stockings (so-called nylons). In reality, however, they are made using a completely different technology and different machinery than fashionable stockings. The main difference that gives compression stockings their medicinal effects is the pressure they exert on the leg. The pressure gradually weakens from the ankle upwards, helping the veins transport the blood back to the heart. This gradual pressure is key for the stockings to be effective, and in some case its absence may even cause injury.
Where stockings help
Generally speaking, every time a venous wall can no longer fulfil its function. This manifests itself as:
The feeling heavy legs, especially in the evening
Swollen legs after prolonged standing or staying in the bed
Swollen legs during pregnancy, in warm weather
Visible "varicose veins" under the skin
Advanced swelling that does not disappear overnight
Compression stockings have also short-term application, especially:
Long travels
After sclerotization of veins
After aesthetic surgeries (e.g., removal of spider veins)
After birth
Preventively, after surgeries in various medical fields
Wearing some types of compression stockings is wise for those who care about the prevention of venous problems at an early age:
In increased occurrence of varicose veins in the family
In the performance of risky professions (drivers, nurses, waitresses, hairdressers, construction workers, machinery operators)
In frequent wearing of high heels, the need of an elegant business style